In 1995 three people from high school, classmates, Manabe, Abe and who is senior at college formed Roboshop mania.
While influenced by the 60's pop, they produced the original sound.
Live activities mainly in Tokyo. After that, released from LD & K record, and continued active, including one-man live performances in various places.
1997 - Polka-dots kitchen
1998 - No kidding!
1999 - Daily! Happy!! Splash!!!
1999 - Pop the question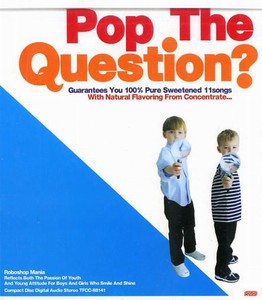 2001 - Cheer! Roboshop Mania